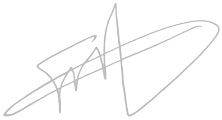 Such was my love for all things cake, I opened my first store and bakery back in 2013, with a second store opening in 2017.
Baking has always been a passion for me, as far back as I can remember and from as young as 8 I was already joining in with the baking at home.
I come from a family of keen bakers, so the wafting smells of biscuits and cakes were something I grew up with and always associate with home.
At an early age I realised the universal appeal of fresh home baked goods and would sell little cakes and biscuits to friends and neighbours as a way of making a little extra pocket money!
Piece of Cake first took off as Dial-a-Cake in 1989, I had just finished school and my intention was to take a year out before going to university and hopefully teach Home Economics.
The business went very well and the idea of pursuing my studies was abandoned for my love for business!
The original concept of Dial-a-Cake was for short notice cakes being requested and delivered-soon the demand became so high that the delivery and the short notice concept was no longer my selling point but my cakes were being ordered regardless.
In 1990, I opened a shop and re-named my business Piece of Cake, in keeping with what I was now providing which were a range of home baked goods, with an ethos to always maintain the home made taste and never wanting to break into commercial "short cut" baking.
Soon after, I started my family and had to sell my business to bring up my two girls; I continued for a while, baking from home but eventually went off on a completely different route and worked in an office environment for 10 years.
For a while I had been having itchy fingers and was longing to get back into it again, now older, more mature and with my girls more or less grown up!
2010 provided me with a bigger world- I now had the internet to my advantage, allowing me to secure equipment and other goods I was never able to obtain as easily before, together with the existence of social media which I utilised to promote my business and help get it off the ground.
Im really proud to have had my bakery open to the public since 2013 offering my delicious original home made cupcakes and cakes and other seasonal treats together with the bespoke home made cakes.
We opened our latest Piece of Cake Boutique Bakery in August 2022. We now offer terraced seating, hot and cold drinks, milk shakes, wider range of cakes and rolls.
We also offer afternoon teas to add to our never ending offerings.
Hope to see you soon!
Sharon